Help and Guidance | Opinion | ProVeg Campaigning
Shireen Kassam: Five Days, Five Voices
May 12, 2018
Introduce yourself…
I am a Consultant Haematologist at King's College Hospital in London. I specialise in the care of patients with lymphoma: a cancer of the lymphatic system. In addition, I spend half my time in the laboratory looking down the microscope at blood and bone marrow samples, interpreting the results of other investigations performed on these samples and integrating these results into a final diagnosis. Most of the diagnoses I make are cancers of the blood, bone marrow and lymphatic system.
I became vegan about four and a half years ago – I have been vegetarian since 2001, but I had been a rather 'unconscious', uneducated vegetarian. Once I learnt about the cruelty of the dairy and egg industry, I became vegan. Like most vegans, it has been the best decision of my life and I wish I had come to this realisation sooner. My biggest motivation for veganism is the animals.
Once I became vegan I started reading about the health benefits of a plant-based diet. I was amazed at the large amount of scientific data available in support of a vegan diet for the promotion of optimal health and well-being. We have to be careful using the term 'vegan' for a diet alone, as veganism is a social justice movement with wider impact than just diet. However, a diet centred around whole plant foods, a whole food plant-based diet, is a diet pattern that is associated with the lowest incidence of some of our commonest diseases, including heart disease and cancer, and with living longer, free of chronic disease.
I was amazed that I had not come across this information before in my training. I wanted to share this knowledge far and wide as a plant-based diet gives patients the opportunity to prevent and reverse disease rather then just treating symptoms.
What do you eat for Breakfast?
I don't eat breakfast. I try and limit my eating to 8-10 hours of the day, as there are some interesting and emerging data on intermittent fasting (a rather loose term encompassing different versions of fasting). For those interested in the benefits of fasting, I suggest reading the book by Dr Valter Longo called The Longevity Diet. However, the most healthy breakfast you can eat is whole oats with berries and flaxseeds.
What do you have for lunch?
I take a packed lunch to work and have three main variations. A large salad with beans, a vegetable soup, or overnight soaked oats with flaxseeds and fruit. I always eat three pieces of fruit at lunch or during the afternoon.
What is your go-to dinner dish?
Dinner is often a curry. Variations include vegetable curry, tofu curry, lentil/bean curry. I always try and include a leafy dark green vegetable and a cruciferous vegetable as part of dinner, either as a side or as part of the main dish. The curry is eaten with a whole grain such as brown rice or quinoa.
Do you have a favourite snack for during the day?
Fruit or nuts are my go-to.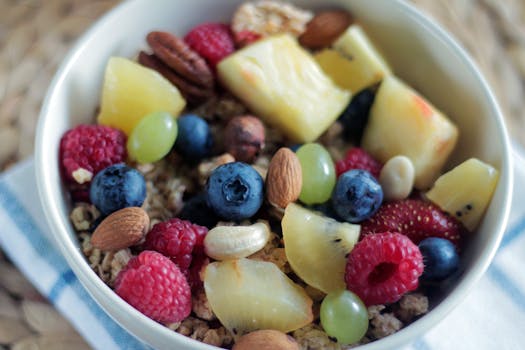 How do you plan your week? Do you create a meal plan or go with the flow?
I have about four or five dishes that I cook during the week. Some may last for two days. I make sure that each week I stock my fridge, freezer and cupboards with some basic healthy ingredients. This always includes dark leafy greens, cruciferous vegetables, red onions, sweet potatoes, frozen berries, a variety of fruits, tinned beans/lentils and tomatoes, brown rice, quinoa, whole wheat couscous. My cupboard is always well stocked with herbs and spices. If I cook a whole grain such as brown rice, I make enough for several portions and store in the fridge.
How do you find eating out?
I am spoilt in London as you can find a veggie or vegan restaurant wherever you are. I try and choose a vegan restaurant if at all possible. If I am joining a group of people and am not in control of the venue, I may phone ahead to make sure they can cater for vegans.
Favourite recipe?
I don't have a favourite recipe per se but my favourite food is curry. I have learnt to cook without oil and salt and you can get some amazing flavours with the use of Indian spices. Virtually any plant food can be curried, and spices, such as turmeric and cinnamon, are associated with health benefits. Curries can often be made in one pan, which is great for speed and ease.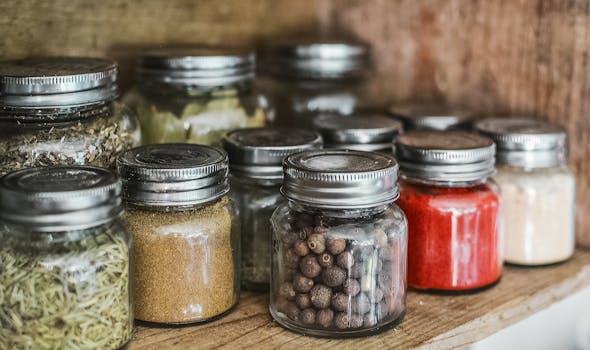 Advice for someone in your position transitioning to a plant-based diet?
You don't need to do this overnight. Think about your regular meals and decide how you are going to 'veganise' them. Then maybe decide to have a week or two of having two out of three meals a day as vegan before going the whole way. Ready made vegan foods, like burgers etc, are a good way to transition while you are learning to cook with plants. However, relying on processed vegan foods in not a long-term solution as they will not promote optimal health. There is no substitute for learning to cook, unfortunately. Join social media groups and local groups to keep up your motivation. Educate yourself on how to eat for health by watching documentaries and reading books.
We want to hear from you!
If you would like to join our blog series, please send us an email answering all of the above questions along with any pictures we could use to [email protected]